The latest images used in the 2015 Product Catalogues are available for download on the Numatic Dealer Resource.
The new Twist Foot Wet Floor Sign with Logo System
For reasons of Health and Safety worldwide you will see more and more use of the "Wet Floor" sign. Their use has more than doubled over the past 8 years.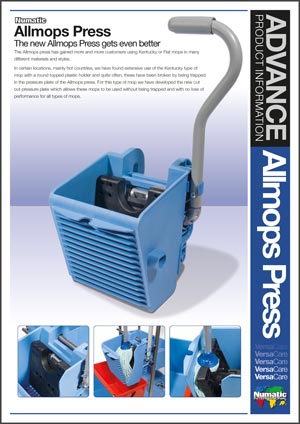 The new Allmops Press gets even better
The Allmops press has gained more and more customers using Kentucky or Flat mops in many different materials and styles.