As part of Numatic International's commitment to product support and machine upgrades, we have created a kit to enable you to upgrade your machine with the latest specification key switch. Click more below to find out more details.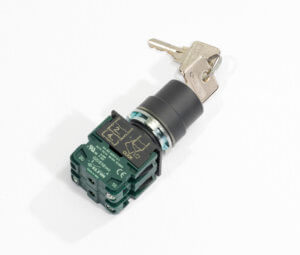 The new switch is higher quality and a more robust design showing Numatics commitment to upgrading to and using high-quality components within its machines. All the new designed contactor machines will be launched with this design so there will be no need to upgrade those machines. If you would like to update your machines then please see below the list of part numbers you will require:-
TGB6055/100
907198 TGB6055 KEY SWITCH UPGRADE KIT
TGB6055T/100T
907199 TGB6055T KEY SWITCH UPGRADE KIT
TGB8572T/200T
907200 TGB8572T KEY SWITCH UPGRADE KIT
TTV678/300T & TTV678/400T
907204 TTV678/300 (ON-BOARD CHARGER) KEY SWITCH UPGRADE KIT
907205 TTV678/300 (CHARGERLESS) & TTV678/400 KEY SWITCH UPGRADE KIT
TRO650/200T
907206 TRO650 (ON-BOARD CHARGER) KEY SWITCH UPGRADE KIT
907207 TRO650 (CHARGERLESS) KEY SWITCH UPGRADE KIT
If you already own our new style contactor machines and wish to replace or order existing parts then please see part numbers below:-
907149 KEY SWITCH SELECTOR
907151 TERMINAL BLOCK N.O.
907150 FIXING ADAPTER
907208 SPARE SET OF KEYS
For any questions relating to this information please contact your dealer.