NUC244 NX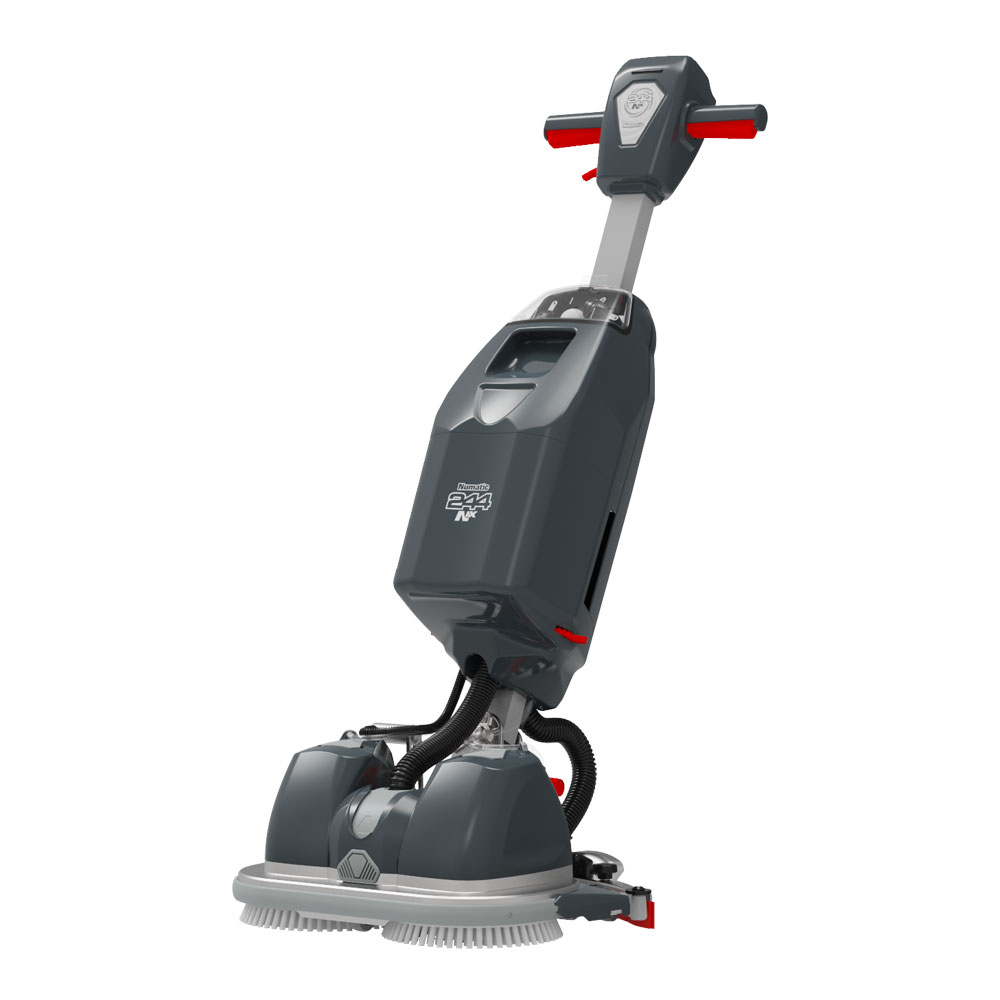 Technical Support:
• Training ,Service requests and technical documents all instantly available on any mobile device via the Nu-Assist App.
• Spare parts and kits are easy to find with our simple user exploded drawings .
  Download NUC244NX Spares Exploded Drawing
  View Interactive 3D Model For Part Identification
•Exclusive online training content available to support your cleaning requirements.
  NUC244NX Operating Guide Wallposter A3
  NUC244NX Regular Maintenance Part1 Wallposter A3
  NUC244NX Regular Maintenance Part2 Wallposter A3
Key Points:
• One-pass cleaning performance is achieved by applying brush pressure and powerful drive motors with the right amount of water in the right place.
• Smart Water Use The direct water feed to the centre of the brushes distributes evenly and consistently across the cleaning area, delivering best in class water efficiency.
• Powerful Brush Deck Delivering controlled and lightweight handling with no messy spray from the twin motor aluminium brush deck.
• Ultimate Versatility Spotless and consistent results across all types of hard  floors with a wide range of pads, brushes and accessories.
• Agile and lightweight handling easily navigates obstacles and congested areas, gliding over floors for controlled, effortless cleaning.
• Designed for any user to be up and running in seconds, achieving consistent professional results. The 244NX offers user-simplicity in every sense, from initial set-up, daily use, maintenance and training.
• The ergonomic design incorporates features including "Park-Up" allowing users to easily move obstacles and a foot-operated floor tool eliminating frequent bending.