As a result of field experience, we have found that the action of the scrubbing brushes on the TTV4555 allows water/ chemicals to be sprayed onto the rear transaxle drive unit during operation.
To prevent this all new machines will be fitted with an additional splash guard which can also be retro-fitted if required.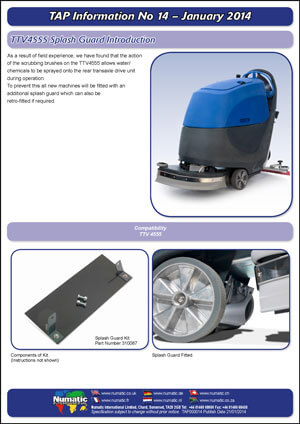 VIEW & DOWNLOAD the Technical Action Plan.