Numatic have implemented updates to the design of the below PCB units in order to provide the very best cleaning performance in the field.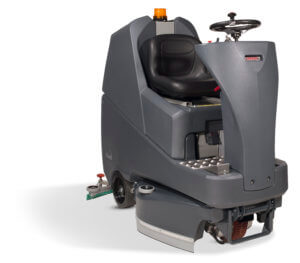 Although there is no visual difference to the PCB, internal changes have been made in order to provide the very best cleaning performance. The PCBs which have been affected are as follows:-
208566 TTV4555/5565 DC DRIVE PCB WITH DETERGENT CONTROL REDUCED FLOW RATE – (WHISPER MODE) ASSEMBLY (INC 208565)
Kit Number 310069 TTV5565 DC DRIVE.REPLACEMENT KIT FOR – 230202
208468 TTB1840/TTB3450 DC DRIVE PCB ASSEMBLY
Kit Number 310067 TTB.1840.PCB V6 REPLACEMENT KIT
208248 DC DRIVE PCB 24V ASSEMBLY
Kit Number 310063 TTB4550S/ST PCB BOARD REPLACEMENT KIT
If you are ordering replacement PCBs, please ensure that you order the kit number provided.
The machines affected by this update are:-
TTV 5565
TTV 4555
TTB 6055
TTB 6055T
TRO 650
TTB 1840
TTB 4045
TTB 4055
TTB 4055T
ETB 4045
The change was implemented into production 27/03/2017, therefore, any machines produced after this date will have the update along with any spares ordered.